Robert Mugabe, new head of the African Union, the latest pun from Africa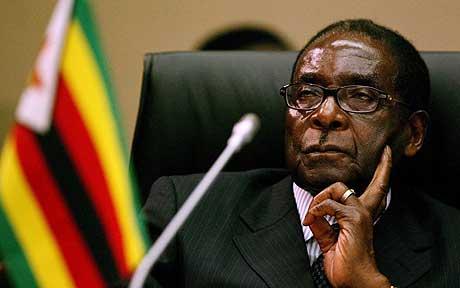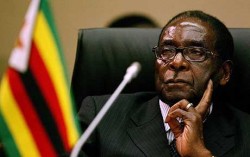 On January 30th, 2015, Robert Mugabe, President of Zimbabwe was elected as the new annual chairman of the African Union. The 90-year-old, seven times elected President of the former British colony seems an outrageous choice given that any other head of state from the Southern region of the African Union could have been elected in his stead, a region that includes South Africa, Mozambique, Botswana, Namibia, Angola, Lesotho and Swaziland. With Boko Haram raging in Nigeria and terrorist organizations coursing through the Sahara and Sahel regions, it is highly doubtful that Mugabe's controversial personality will be able to bring Africa together to deal with these issues.
During its first 2015 bi-annual meetings, the African Union elected Zimbabwe's President Robert Mugabe as its new chairman for the year to come. As a quick reminder, the African Union is the get-together of African leader, an institution meant to grapple with African-wide issues whether they relate to security matters, economic development or sanitary pandemics such as AIDS or Ebola. As you may expect, it is a gathering of all African heads of state, except Morocco, and is therefore an institution representing the interests of no less than 54 different countries.
On the other hand, Robert Mugabe, who will turn 91 on February 21, has been at the helm of Zimbabwe ever since the country, formerly known as South Rhodesia gained its independence from the British Empire in 1980. He was first the Prime Minister and then became President in 1987, a function he has occupied ever since. His record over this period has been nothing short of appalling. While Nelson Mandela was advocating reconciliation, he sought to take revenge of former white colonialists who remained in the country. His policy of re-empowering Black people after years of colonialism, while very commendable in itself, was very poorly and violently carried out and the series of white expropriations resulted in Zimbabwe, a former agricultural star, started suffering from food shortages, hyperinflation and flight of foreign capital due to the very nationalistic carried out.
Moreover, mimicking many of his colleagues, he has never relinquished power despite domestic and foreign calls for him to stand down and ever since the year 2000, all elections in Zimbabwe have suspected of being rigged. In other words, while Mugabe may have represented something akin to a freedom fighter during his guerilla war in the 1970s against white domination, he has now turned into yet another African dictator.
What can be expected from his leadership? More divisions and inaction.
Now, why would the African Union elect Mugabe as its next President in spite of his dismal record, when they already passed Omar Al Bashir of Sudan in 2006? While this election is not something to lose sleep over given the vastly symbolic nature of the Chairman of the African Union, it still sends a strong, negative signal that African Heads of State are not yet ready to tackle some of the most acute challenges facing their continent, including but not limited to male-female equality, human rights and democracy.
Given his contested figure, it is also unclear whether he can push the necessary responses to deal with the most pressing issues related to widespread terrorism on the African continent that sometimes threaten the very existence of other Member States. His experience as a guerilla fighter might prove an asset but there remains much doubt over his capacity to lead, even for one year, a 54-country strong institution. Let's give him the benefit of the doubt, however, and maybe he will surprise the world.